Customer support of hyperbaric chambers
As manufacturers of hyperbaric chambers we offer direct services to support our clients with regards to the chambers operation. This includes technical maintenance, informational support etc.
Technical support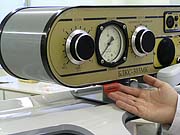 Technical support includes introductory training of specialists, warranty and after warranty service, conducting of inspection of hyperbaric chambers for the purpose of life term extension ability.
Usually when we conducting commissioning at customer premises at the same time we provide essential training for the customer engineers, physicians and nurses.
The Plant has developed a methodic of providing technical testing (diagnostics) of hyperbaric stationary medical chambers of BLKS type for determining ability and conditions of their further operation. This methodic was approved by Gosgortechnadzor, Russian regulatory agency on 11/06/02, No 12-06/923. The Plant has a license and is authorized to conduct the activity to inspect operational safety of these chambers.
Informational support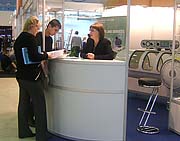 Informational support includes providing information during specialized trade shows, conferences and through the Internet channels; consulting on design and required arrangements to be made in hyperbaric divisions according to existing standards, participation in various journals and magazines like HBOT Med Today as well as sponsorship.
We stay in a close contact with leading specialists in HBOT field. That makes it possible for us to be always on a cutting edge of the technology in the field.
---
If you have any questions please do not hesitate to address them to our contact persons or fill up a contact form.
We will answer all your questions in timely manner.