Home
-> Chamber BLKS-303MK
Monoplace Hyperbaric Therapy Chamber BLKS-303MK
Description Technical specifications Certificates Brochure of Chamber
---
DescriptionТор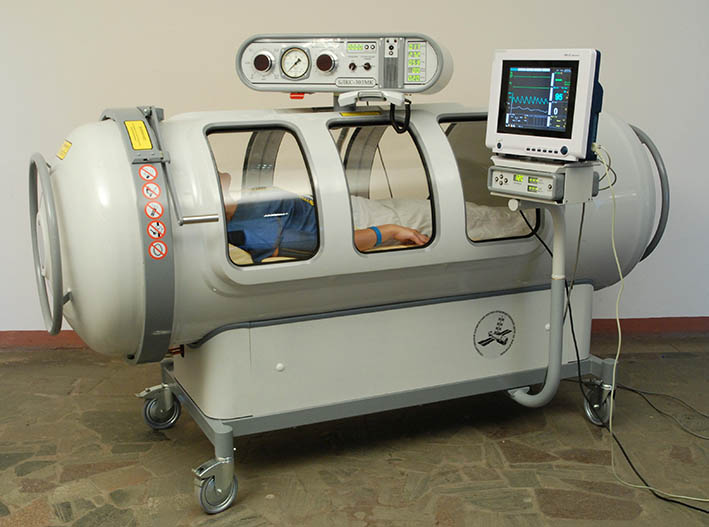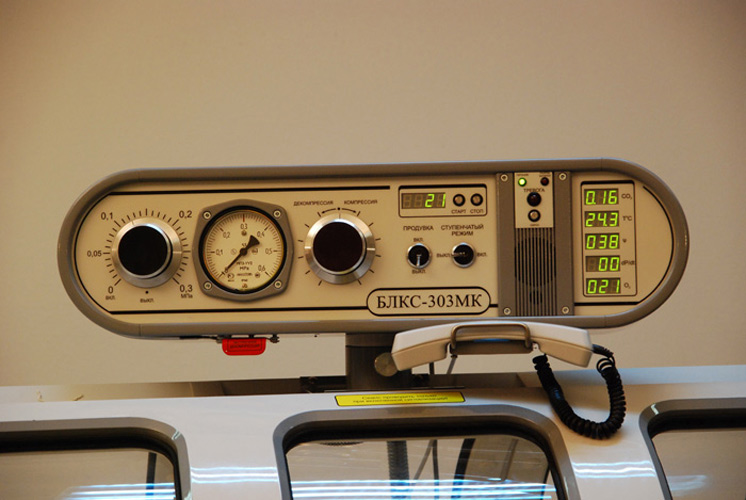 Chamber BLKS-303MK is applied for realisation of hyperbaric oxygen therapy (HBOT).
Application scope:
Blood supply disturbances
Wounds and wound infections
Gastrointestinal tract deceases
Intensive care and resuscitation
Plastic surgery and cosmetology
Metabolic disturbances
Acute hearing disturbances
Reproductive function disturbances
BLKS-303MK includes hyperbaric chamber, control unit, supporting base, gurney and patient bed.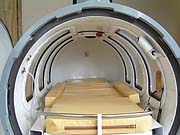 In order to monitor patient physiologic parameters and internal environment conditions the system is equipped with 'Portable Monitor for HBOT therapy B-001' and emergency alarm acoustic signal.
To extend the range of available applications the system allows switching of diagnostic and life support systems (ALV, infusions etc).
Close circuit O2 supply system ensures high economic efficiency.
The pressurization can be achieved by oxygen or air.
Fire safety is ensured owing to no external power sources are used, talking device is powered by 9V battery.
For better patient comfort the complex features enlarged chamber space and better observation.
Hyperbaric chamber for sale contact form
---
Technical specificationsТор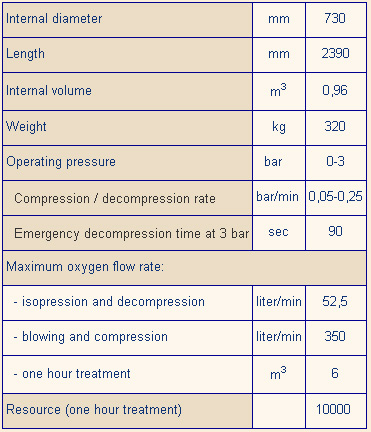 18 months warranty is provided.
Our qualified engineers will install the chamber and train your operators to use and maintain the unit.
---
CertificatesТор

Quality Management System (QMS) is introduced and applied at the factory in the field of designing, manufacturing, maintenance and repair of hyperbaric systems ISO 9001:2000, ISO 13485:2003
---
Brochure. Monoplace Hyperbaric Therapy Chamber BLKS-303MK.Тор